Are Kids Allergies on the Increase?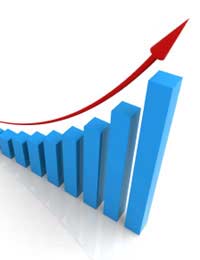 Are Kids Allergies On The Increase?
Sometimes it seems that everywhere we look we are informed of allergies and sensitivities that before we were either unaware of or didn't realise existed. As parents we all want to protect our kids from pollutants and irritants that can cause allergies but sometimes we may wonder whether our efforts are in vain.
Kids And Allergies.
Children do appear to be suffering from more and more allergies than in the past. The most common allergies are to foods, medicines and particles in the air and environment from grasses and pollutants.Unfortunately scientists seem unable to provide a strong case of evidence as to why allergies are increasing.It must be noted however that there are differences between food allergies and food intolerance.Food intolerance is less serious generally and the body is not normally in danger due to intolerance. A true allergy can cause very serious effects occasionally even risking life if anaphylaxis is suffered. Allergies also differ as the reaction caused can get worse the more the person is exposed to the allergic substance.
What Reasons Are Given For The Increasing Incidence Of Allergies?
As previously mentioned, there doesn't appear to be any concrete explanations as to why allergies seem to be increasing. It is thought however that there are genetic reasons behind allergy incidence as some forms of allergy do seem to run in families.There may also be some rationale owed to the state of your immune system. Doctors and scientists may decide that your susceptibility to an allergy may be due to a weakened immune system. If you have suffered from a bad strain of a virus or have had multiple or repeated infections your immune system may be compromised allowing your system to have reactions to otherwise harmless substances or fumes.
Some consideration is also being given to the way in which our immune systems are developing in modern society. As we are now more aware of bacteria and parasites in our everyday environment, our responses to matters of hygiene are now a lot more attentive. This may mean that the kids or today are not exposed to many of the bugs as in past generations so their immune systems are not as developed as the adult population. This may lead them to react severely to substances that do not affect as mature immune system. As with many allergies, the more they are exposed to the irritant or substance, the worse the reaction becomes so they never develop a tolerance to it.
Symptoms Of Allergies.
The symptoms of any allergy can vary enormously between people. Sometimes a reaction can manifest as a rash or itching or result in shortness of breath and breathing difficulties. Most allergic reactions can be controlled using medications such as anti-histamines whilst others that involve the respiratory system may need urgent medical attention.
Kids allergies are increasing and doctors are aware of this fact but do not have enough evidence to support one theory over another as to why this may be happening. It is not recommended that attention to health and hygiene be neglected in any way as the bacteria that surrounds us may cause more harm than good instead of building the immune system. Until further research is carried out into this area, we should all be trying prevent the consequences of poor hygiene.
You might also like...