Keeping an Allergic Child Safe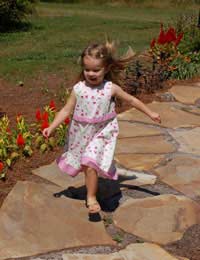 Having a child with an allergy can be a big challenge particularly if your child has a potentially life-threatening allergy. Shopping for food can become a headache, as can dining out or eating with friends. But life becomes more challenging still when your child is old enough to spend some time away from you – at nursery, school or playing at a friend's house. So how can you keep an allergic child safe when you're not there?
Types of Allergy in Children
Children can be allergic to anything. Milk, nuts, latex and dust are key offenders. Contact with an allergen can bring on an asthma attack, diarrhoea, nausea, rashes, runny or stuffy nose and eczema. Every parent's worst fear is an anaphylactic reaction, which can be fatal.
Talking to your Child's School
Communication is essential in preventing an allergic reaction at school. Long before you child is due to start at their new school, make an appointment and talk to the Head Teacher. Between you, you'll need to work out two action plans.
The day to day plan. This is what's going to happen on any normal day to minimize the risk of your child coming into contact with a trigger allergen. It might include what will happen at meal times, break times and during certain lessons – like art or food technology where potential allergens like latex or dairy products might form part of the lesson plan. It's always best to try to avoid drastic action, such as seating your child away from other children at mealtimes. Children with allergies are normal children and it's vital for their emotional wellbeing that they don't feel isolated or 'different' from their playmates.
The emergency plan. This is an action plan for what will happen in the event that, despite everyone's best efforts, your child has an allergic reaction at school. This is particularly important if your child suffers from a potentially fatal severe allergy. For example, who will hold your child's medication? Does everyone know how to use an epipen if your child might need one? Who will step in to take action if your child's regular teacher is not around that day? Who will call emergency services? Ensure that everyone is aware of the early signs of a reaction and knows exactly what to do when they see them. Remember, it's not just about your child's own form teacher – consider the role that teaching assistants, supply teachers, playground assistants and catering staff might play.
Things to Consider Around School
Latex Allergy
Not everyone knows that latex is a potential allergen. It's found in balloons, some modeling materials and in the glue on some stickers. Bananas, kiwi and other fruits that may have had a sticker on their skin should also be avoided. So be sure to flag all this up to all the relevant members of school staff.
Sting Allergy
Be vigilant and make sure your child wears an appropriate insect repellent at school. Talk to the Head Teacher about having insect repellents in the classroom and how your child can stay covered up with long sleeves and trousers, without looking 'different' from other children, or breaking school rules.
Letting the World know about your Child's Allergy
Now that your child is spending time away from you, you can't be there to speak up whenever food is served or playtime begins. So, even though you will have had all the right conversations with nursery or school staff, there might still be times you want to flag up that your child has an allergy – after all, people do sometimes forget. These days, you can get allergy wristbands, allergy T-shirts, allergy lunch boxes and allergy stickers for little children that flag up allergies and look cool too. If you can't find one that's right for your child you could always make your own. Kids will love wearing an allergy T-shirt they helped make. Of course, you shouldn't rely totally on this kind of strategy, but it can provide additional peace of mind when your child is at an after-school club, school trip or birthday party.
The Allergic Child Travelling Overseas
All your best efforts with stickers and T-shirts might fall on deaf ears if your child is traveling outside the UK – perhaps on a school trip. Look out for translation cards that your child can carry with them and show in restaurants or hotels. If you can't find one to buy that is right for your child's situation, make one of your own, but do it in good time and make sure the person doing the translation for you is sufficiently fluent in the language. This is no time for meaning to get lost in translation!
Talk to your Child
Perhaps the single most important thing you can do to protect your child when you're not there is to empower your child without frightening them. Talk frankly and openly about their allergy, without making it feel like the end of the world. Encourage them to speak up when they're not sure if something is safe, whether the food or activity offered comes from a friend, a teacher, or someone in 'authority' like a sports trainer. Peer pressure can be a powerful thing, particularly amongst older children. So talk about ways to turn down foods or activities without 'losing face.'
Prepare Then Relax
At the end of the day, you cannot stay with your child around the clock until they are 18. As a responsible parent the best you can do is to make sure your child knows how to stand up for his or herself, and to talk to the nursery, school and any after school clubs to minimize the risk of reaction. Don't forget, if your best laid plans should fall through, make sure everyone knows what to do in an emergency.
You might also like...