Myths About Allergies
By: Suzanne Elvidge BSc (hons), MSc - Updated: 9 Dec 2012
|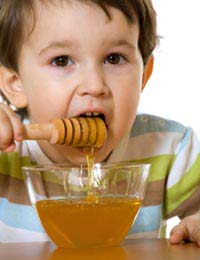 There are many myths around allergies - here is a selection of those that aren't true, and some that might be…
Hay Fever Is Just an Allergy to Grass
Myth
Grass pollen does cause hay fever – but the term 'hay fever' is also used to describe the allergic reaction to pollen from trees and other plants, as well as an allergy to spores produced by moulds.
"I'm Allergic to Cat Fur"
Myth
People who are allergic to cats (or dogs, or other animals) are usually allergic to a protein in their saliva and in the flakes of skin (dander) that they shed, rather than in their fur.
I've Got A Food Allergy
Sometimes true...
The vast majority of people who claim to have a food allergy actually don't. Some people who think they have a food allergy actually have a food intolerance, where they can't digest a food properly, so that it gives them symptoms such as bloating and diarrhoea. For example, people with an intolerance to milk may lack the enzyme lactase, which breaks down lactose in milk.
Only Children Develop New Allergies
Myth
Being exposed to a new allergen can trigger an allergy, so people (whether adults or children) who move to a new area or try new things can develop new allergies. These might include hay fever in reaction to a local plant, a pet allergy in response to getting a dog or cat, or a food allergy in reaction to a food not eaten before.
Cooking or Processing Foods Stops Food Allergies
Sometimes true...
Cooking food can destroy the allergens that cause the allergic reaction. Processing the food – for example, corn oil or soya oil – can remove the allergens. Many people who are allergic to soya can eat products containing soya lecithin, or fermented soya products like soya sauce or tofu.
Children Can Grow Out Of Allergies
Sometimes true...
Children are much more likely to have allergies than adults are, and they can grow out of some allergies – many who have allergies to milk, soya or egg as babies will find that these get better as they get older. Some allergies, such as nut or shellfish allergies, are usually life-long.
Eating Local Honey Helps Hay Fever
Myth
The theory behind this is that eating the local honey will help to build up a tolerance to the pollen – however, bees collect pollen from flowers, and most people who have hay fever are allergic to tree or grass pollen, which is spread in the wind, not by insects.
Eating Peanuts While Pregnant or Breastfeeding Causes Allergies
May not be true...
Pregnant women get so many pieces of advice about what to do eat (or not) when they are pregnant or breastfeeding that it must be hard to keep track. One is to avoid eating peanuts, especially if there is a history of allergy in the family. There have been a number of scientific studies on this, and eating peanuts while pregnant or breastfeeding might protect the child from allergies. As an example, peanuts are a basic part of the diet for many people in Africa and Asia, and are regularly used in baby food in Israel, and these countries have seen no rise in peanut allergies, in contrast to the UK. As it's not completely clear whether this one is a myth or not, the UK government stopped giving this out as advice in August 2009.
If a baby is actually allergic to a certain food, women who are breastfeeding should avoid that particular food, as the allergens can cross through into the milk.
Being Clean Causes Allergies
Looks like it might be true...
Something called the 'hygiene hypothesis' suggests that allergies are on the increase because modern life is so clean. Being exposed to different bacteria and fungi as babies and children 'trains' the immune system, If it does not have this training it can start to over-react and respond to things that actually aren't dangerous, like pollen. This isn't a suggestion to live life in squalor, but perhaps to avoid antibacterial agents and to allow children to get grubby now and then!
You might also like...