Food Allergy Tests For Children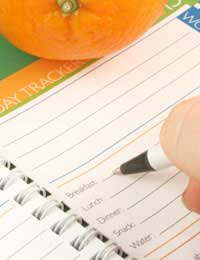 It is not uncommon for a person to experience a reaction or allergy to a food product in their lifetime most of which will not be serious. For some people however there are a number of cases in which these allergies can be life threatening and the products must be avoided at all costs.
A food allergy is not to be confused with an intolerance or dislike to a food, a true allergy will result in a reaction from the immune system to the product even if only a small amount of the substance is exposed to the person.
Children commonly develop more food allergies than adults but often these will have subsided by adulthood. If a serious allergy is suspected, there a re a number of ways in which an allergy can be tested for.
Common Food Allergies Seen In Children
The most common food allergies seen in children include nuts, strawberries, citrus fruit, eggs and milk. They are more common in the under fours though can be seen in any age.
Testing Techniques For Children
Most testing techniques can be undertaken at any time and can be arranged by your doctor or health visitor, however it is important to note that the interpretation of the results can be difficult and not always reveal a true allergy or reveal that an allergy has produced a reaction in the body but no obvious symptoms are seen therefore a false positive has occurred.
Elimination
Often this is the only type of test needed unless the reaction to the substance has been severe.If you suspect your child has an allergy to something, try withdrawing it from the diet for a few days and see if there is an improvement in the symptoms of the allergy.
It is not suitable to eliminate some products for longer than a few days as this can results in malnutrition and the child not receiving enough of the required vitamins and minerals. Speak to your doctor if you are unsure.
Blood Tests
A blood test involves the child giving a sample of blood, often quite large, which is sent away for analysis and cross examination with other substances. This can be quite unpleasant for the child so it may be advisable to try other methods first.
Skin Prick Test
Often the most common form of allergy test, though not recommended for those under 1 year, the test involves introducing likely allergens to the skin using a tiny dot followed by a scratch or prick to the skin to allow the substance to enter the body. The reaction on the skins surface is then observed for a certain period in order to gauge whether the reaction is an allergy or not.
It can produce a false result if allergy medications are being taken or if an infection develops from contamination of the area.
Food allergy testing has been a subject of great debate over the years. Many parents feel reassured by finding out the source of the problem, whilst many medical personnel feel that the costs do not often justify the action as most allergies are grown out of by adulthood and reactions are often minor.
It is important however to find out the source of any allergy if then reaction to the allergen is severe as some allergies such as a nut allergy can be fatal and appear to be becoming more common.
You might also like...