Allergy Prevention Methods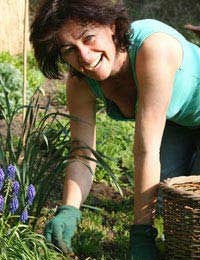 Effective treatments for allergy sufferers are few and they're not always convenient to take. So the best tactic for most people is to prevent reactions happening in the first place. There are various ways of doing this, from simple avoidance to immunotherapy.
Avoiding the Allergen
The best way to stop yourself from having an allergic reaction, if you are prone to them, is to avoid the substance you're allergic to, also known as the allergen. If you have a food allergy, start reading food labels and learn all the different names for your allergen. For example, if you have a dairy allergy, don't just look for 'milk' on the label, but 'whey', 'casein' and plenty of others too.
If you get hay fever, keep your eye on the pollen count and try to stay indoors during the worst times of day. Wash your hair and hands when coming in from the garden and remember to keep your car windows up when you're driving along.
If you're allergic to dogs or cats, you might need to consider talking to the RSPCA about re-housing your pet, and remember to dust frequently with a damp cloth, not just furniture polish.
If you're allergic to insect stings, wear a quality repellent containing DEET, cover foods when eating outside, and take expert medical advice before going on foreign holidays.
Preventing Young Children from Getting Food Allergies
If allergies run in your family, and they often do, a few early precautions can reduce the risk of your child developing a food allergy. The most important step you can take is to breastfeed your baby and avoid supplementing their diet with formula milk or offering solid food until they are at least six months old. If you can't breastfeed, talk to your doctor or health advisor about using a hypoallergenic infant formula. If you're breastfeeding, don't eat milk, eggs, fish or any kind of nuts. That means keeping a close check on food labels as many of these ingredients are 'hidden.'
Immunotherapy
Immunotherapy is given under medical supervision. It's not suitable for everybody and it can take many months to see results – if at all. Immunotherapy works much like a vaccination. The allergy sufferer is given an injection of a tiny amount of the relevant allergen. These injections continue on a daily basis, gradually building up the dose. Then, the injections begin to become more spread out, until the sufferer is only receiving an injection every now and then. The idea is, that your body's immune system becomes used to the allergen and stops perceiving it as a threat that must be attacked.
Antihistamines and Decongestants
Antihistamines and decongestants can be used to prevent the symptoms of allergic reactions, although they are more usually thought of as treatments. Remember, symptoms of allergic reaction can be controlled through this type of medication, but they won't get rid of the allergy itself.
Antihistamines stop your body producing histamine. To understand why this works, you need to understand how an allergic reaction happens. When an allergen enters your body, your immune system perceives it to be a dangerous invader. In response it produces huge amounts of histamine to help tackle the problem, and it's the histamine that triggers a cascade of allergy symptoms, from a runny nose to anaphylaxis.
So, antihistamines stop your immune system in its tracks, preventing the onset of symptoms. Some people, such as hay fever sufferers, use antihistamines on a preventative basis – taking them in the morning on days when they know the pollen count will be high.
Decongestants take effect after an allergic reaction has taken place, helping to re-open airways that allergic reaction has blocked up. These are less likely to be taken as a preventative measure.
Preventer Inhalers
Asthma is not in itself an allergy, but asthma attacks can be triggered by allergic reactions. Asthma sufferers who find that they're using their reliever inhaler more than once a day, to reverse the symptoms of an attack should talk to their doctor about getting a preventer inhaler. These help to keep your airways calm and open, and so prevent asthma symptoms. These are steroid inhalers and would normally be used twice a day to reduce the inflammation in the airways.
Know what Works for you
There are thousands of ways to tackle allergy, but much depends on what you're allergic to, and to your particular lifestyle. Before you begin to look for drugs and treatments, the best option for most people is to think of clever ways to avoid the allergen in the first place. Think creatively, and get the family involved. Whether your poison is dust, dogs or dairy, you'll find plenty of ways to dodge the allergen.
You might also like...