Herbal Helpers for Allergy Relief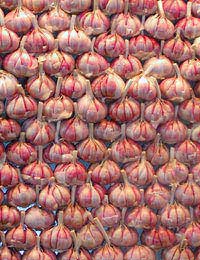 Some experts believe that, when it comes to allergies, the modern world has a lot to answer for. The increased use of chemicals and other pollutants created by the contemporary industrial landscape has been blamed for the dramatic increase in allergies over the last 50 years. So, if modern life may be causing the problem, wouldn't it make sense to look for relief among the wisdom of a world gone by?
Herbs have been used for centuries in different cultures to treat illness and disease - and today's herbalists are passionate that they can have a part to play in treating allergic complaints.
Below is a list of the top five herbs which could help treat allergies. Use the list in conjunction with a local herbalist (and advice from your doctor) to get the best out of the herbs without risking an unexpected reaction.
Nettles
Statistics show that up to 20% of the UK population greet the summer with sporadic bouts of sneezing and watery eyes. Allergic rhinitis (more commonly known as hay fever) is normally caused by grass or tree pollens - although other plants could actually help alleviate the condition. The common stinging nettle, when prepared properly as a supplement or tea, works to ease a blocked nose and open up constricted airways.
Liquorice
Advocates of herbal medicine claim that this powerful plant (also well-known as a sticky sweet) is similar to steroids in the way it inhibits inflammation. Studies from the 1950s show that liquorice doesn't just relieve the immediate symptoms of allergy - it also works to extend its anti-allergy action by stimulating cortisol in the body. Liquorice may be rather bitter when consumed in tea form - but it's naturally appealing taste as a sweet makes it great for kids!
Chinese Skullcap
Also known as scutellaria baicalensis, this herb is widely used in Chinese medicine to stop the constriction of the airways caused by many allergies. The herb works due to its high level of flavonoids - powerful antioxidants present in many 'super foods' which act as anti-inflammatory agents as well as helping to detoxify the body of impurities.
Eucalyptus and Thyme
Drinking herbal teas or taking supplements is all very well - but steam inhalation using herbs is a great practical way to feel herbal benefits while clearing the excess phlegm caused by common allergies. Because of their decongestant effects - as well as their pleasantly pungent scents - eucalyptus and thyme work wonderfully when boiled in water and gently inhaled through the steam.
Garlic
Another strong natural anti-inflammatory agent is garlic - which has the bonus of being very easy to add to the diet in cooking. Try and buy organic so you can really feel the natural benefits. However, if the distinctive smell of garlic doesn't appeal to you (or your partner) then it's simple to take a supplement instead. Because garlic is an antioxidant, regular doses can lower the incidence of colds and flu as well as easing allergic reactions.
If the effects of any of these methods inspire you to take a more natural route to allergy relief then remember that vitamins can also help when taken in conjunction with herbs. Food rich in vitamin C (such as oranges and pineapples) provides an excellent base from which to experiment further with herbal helpers.
You might also like...