Quiz: How Much Do You Know About Kids Allergies?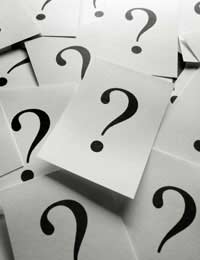 Whether your child already suffers from an allergy - or just knows someone who does - it pays to have all the facts about allergies to hand. Searching this site is a great way to gather today all the necessary information that you'll need for the future. But how much do you know already?
It's time to take our easy quiz and find out. Answer each question and then scroll to the end for the answers. Some are simple - others might surprise you!
Part One: Allergy Facts and Figures
1. What percentage of UK residents currently suffer from an allergy?
2. How many people in the UK suffer from hay fever?
a. 2 million
b. 100,000
c. 15 million
3. How many children currently suffer from food allergies?
a. One in a 100
b. 25 in a hundred
c. Four out of 100
Part Two: True or False?
4. If you suffer from hay fever the best time to go outdoors is early in the morning. True or false?
5. People who claim they are allergic to dust are really reacting to microscopic mites. True or false?
6. Young children are more vulnerable to allergic reactions than adults. True or false?
7. Children are far more likely to develop an active allergy to a long-haired dog or cat than one with short hair. True or false?
Part Three: Surprising Facts
8. Just how many individual dust mites (which can work to spark allergic reactions) do you share your bed with every night of the week?
a. Five
b. 10,000
c. Four million
9. Which of the following common fruits widely available in the UK causes the most common allergic reaction?
a. Tomato
b. Kiwi
c. Apple
d. Banana

10. Just how fast does a sneeze propel real bacteria out of your nose?

a. 12 mph
b. 50 mph
c. 100 mph
Allergy Answers
So how well did you do? Total up your scores and find out...
1. Research suggests that 25% of people in the UK currently suffer from some form of allergy.
2. The answer is c - making hay fever the UK's most common form of allergy.
3. The answer is c.
4. False. The pollen count tends to dip later on in the day between mid and late afternoon, so leave going outdoors for as long as practical!
5. True. Research suggests that between 100 and 500 mites live on each gramme of dust - and its these that cause an allergic reaction.
6. Sadly, it's true. Children can be more prone to allergic reactions than adults.
7. False. Most allergic reactions are caused by the saliva of cats and dogs and have nothing to do with the length of an animal's hair.
8. The answer is b. So make sure you change the sheets and hoover your mattress regularly.
9. The answer is a. The humble tomato is the main offender, so be careful of placing it on guests' plates without asking first!
10. The answer is c. Scientists have measured each sneeze going at the speed of 100 miles per hour.
You might also like...