About Our Site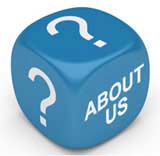 KidsAllergies was formed to offer a unique reference point on the causes and treatment of children's allergies.
Many scientists believe that allergies among children are currently on the increase, as parents seek help for kids allergic to everything from everyday food to heavy duty industrial pollutants.
On this site we take an expert look at the issues facing children who suffer from allergies through well-researched features designed to offer relevant help and advice. We start off by investigating the ins and outs of an allergic reaction, before discussing animal allergies, food allergies and their relationship to asthma. We also offer a practical 'how-to' guides designed to protect your child from allergic reactions. These include simple ways to make your home 'allergy-friendly' as well as handy tips on keeping your children safe during common situations like children's birthday parties.
As KidsAllergies has been researched and written by those who are experienced in the subject, you can be sure that each article is interesting, relevant and packed full of useful facts. If you've searched the site and still have questions, please don't hesitate to contact us using the link below.
Our concern was that there was no single UK resource for interesting features and practical advice on this subject.
Our features and articles are written by experts - who have experience, or a particular interest in this area.
Our Background
KidsAllergies was founded by John Rowlinson, the founder of PtS.
John, through PtS, is involved in a number of ventures including software and property companies. A percentage of revenue from these activities goes towards funding KidsAllergies and a number of similar sites.
Our focus is simply on having experts create the highest quality information possible that is widely read.

Related Articles in the 'Site Information' Category...